CARCOS 6911 THROTTLE BODY CLEANER
Art. 819
CARCOS 6911
Cont. ml 400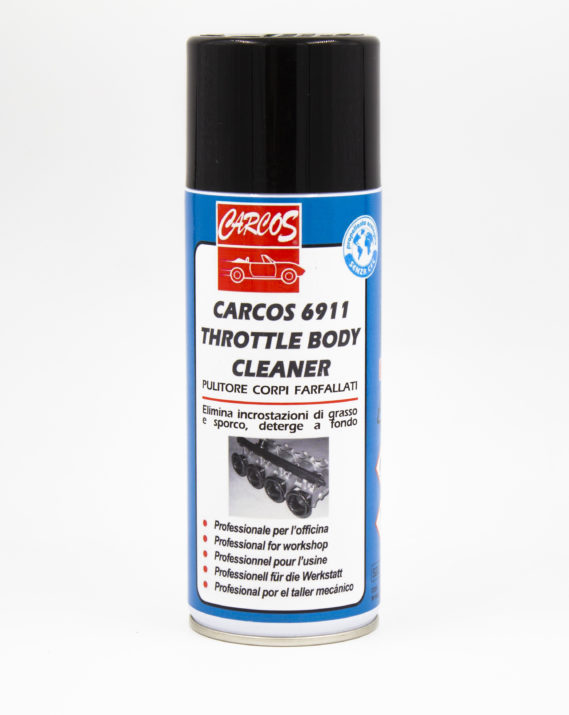 Back to products
CARCOS 6911 THROTTLE BODY CLEANER
Art. 819
CARCOS 6911
Cont. ml 400
CARCOS 6911 is an ideal degreaser cleaner for all throttle bodies, valves, rings, diffusers, elastic segments and any other metal surface. Its action reduces the carbon deposits in the cylinders and in the valves thus saving fuel, also obtaining a better air – fuel ratio, favoring a better engine tuning. Makes the treated surfaces bright, like new.
Technical specifications
Technical specifications
THROTTLE BODY CLEANER

• Degreases quickly
• Easy to use
ATTENTION: the product damages the paints.
Back to products