POLISH – M15 RESTORE
Art. 855
M15 RESTORE - 1500 HEAVY CUT
Cont. kg 1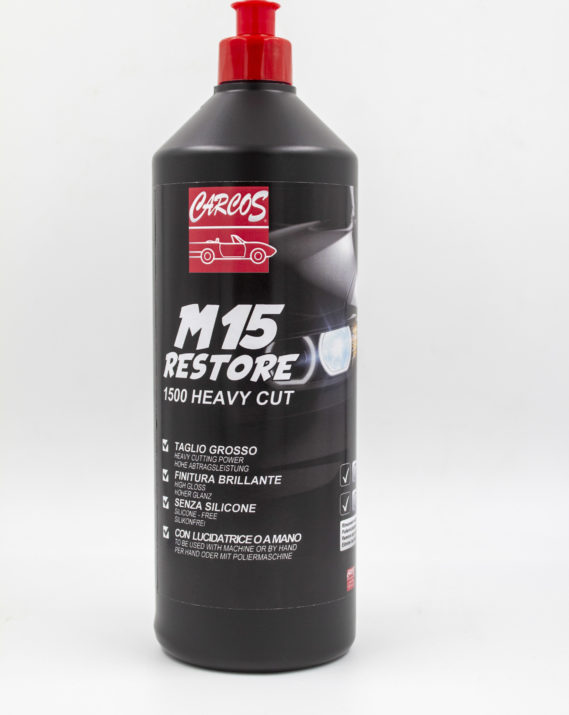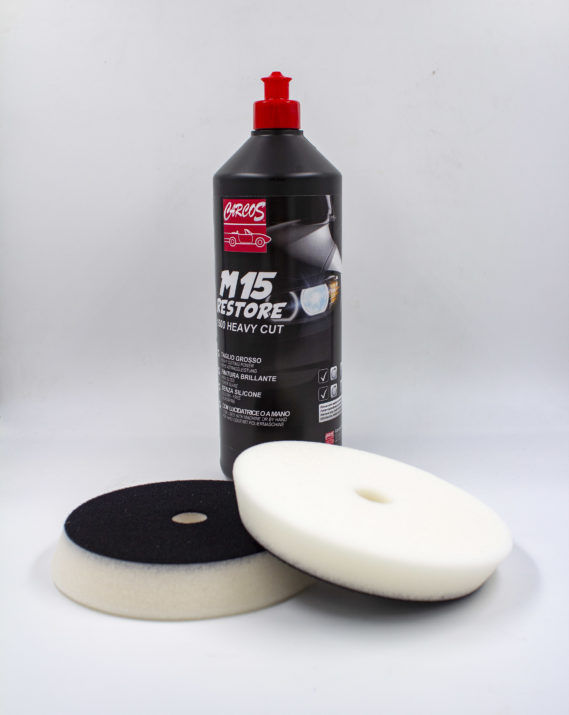 Back to products
POLISH – M15 RESTORE
Art. 855
M15 RESTORE - 1500 HEAVY CUT
Cont. kg 1
The coarse abrasive paste is ideal for restoring used and damaged paints. The exclusive powder technology guarantees maximum removal and an amazing brilliance with very low dust production. Scratches and sanding marks up to 1500 grit can be easily removed. It can be applied by hand or with a rotary and / or random orbital polisher. Our new formulation guarantees fantastic performances on every type of painting in the Automotive sector. It does not contain silicone.
To remove deep scratches we suggest the use of wool pads or our specific white pad (Item 868G).
Technical specifications
Technical specifications
The favorite of workshops
• Corte grueso
• Acabado brillante
• Sin silicona
• Puede usarse con una pulidora o con la mano
How to use:
Shake the bottle well and apply 3-4 drops on the appropriate pad.
With ROTARY polisher use at a speed between 1,500 – 2,000 rpm
With RANDOM ORBITAL polisher use at a speed between 2,000 – 10,000 rpm
Remove any polishing residue with a microfibre cloth from the bodywork.
Back to products