SILVER RIM SPRAY
Art. 821
SILVER RIM SPRAY
Cont. ml 400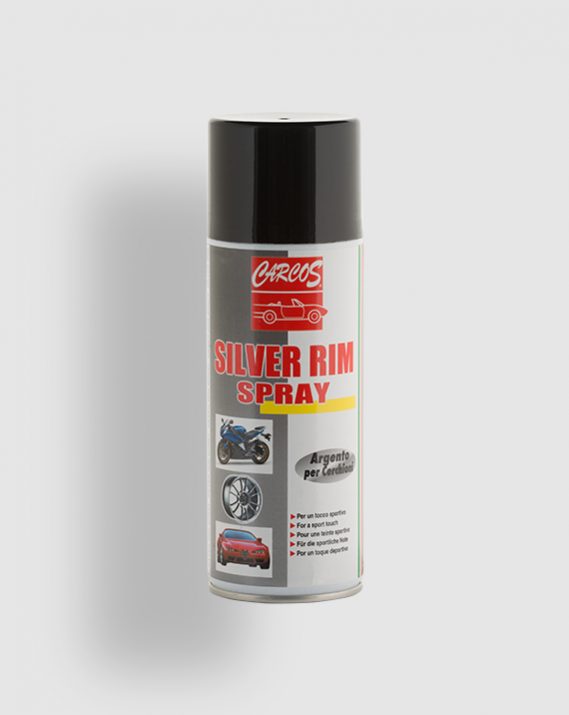 Back to products
SILVER RIM SPRAY
Art. 821
SILVER RIM SPRAY
Cont. ml 400
SILVER RIM SPRAY is a silver spray paint to renew the car rims. The rims treatment with SILVER RIM SPRAY allows a new shine and a sport touch to the rims making them look like new. Shake can well, then spray the product from a distance of about 20-30cm, with the light crossed movements on dry and clean surfaces. Cover the near surfaces which are not going to be painted. Apply product in a well ventilated room.
Technical specifications
Technical specifications
• Renews the rim
• Very practical to use
• Excellent coverage
Spray the product, after having shaken it well, from a distance of approx. 20-30 cm, with light crossed passes, on very clean and dry surfaces. Cover adjacent surfaces that should not be painted. Use in a well ventilated area.
Back to products