BODY SLIM & FAST 96 SPRAY BLACK
Art. 833 N
BODY SLIM & FAST 96 SPRAY BLACK
Cont. ml 500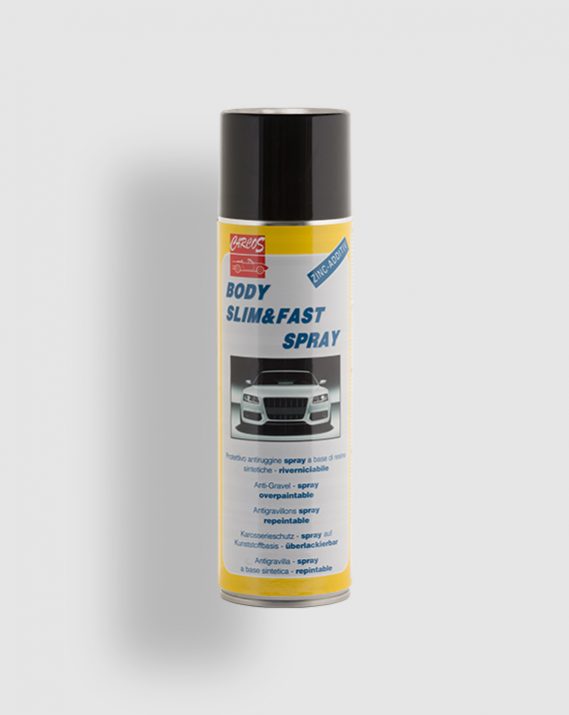 Back to products
BODY SLIM & FAST 96 SPRAY BLACK
Art. 833 N
BODY SLIM & FAST 96 SPRAY BLACK
Cont. ml 500
BODY SLIM & FAST 96 SPRAY is an 1-component protective product against rust sintetic resin and zinc based, that favours a very high adhesion (on PVC as well). Very quickly drying our product is overpaintable after few minutes. It represents an excellent treatment against corrosion and restructuring for dashboards, luggage chest and engine chest. Very resistant against gravel, salt, heat, moisture, oils and mineral greases.
Technical specifications
Technical specifications
OVERPAITABLE PROTECTIVE AGAINST RUST
PARTICULARLY SUITABLE FOR VERY THIN STRUCTURINGS
• Quickly drying
• Overpaintable
• Very high adhesion (on PVC as well)
• Very practical
• Excellent results
Instructions for use: Shake can well before use, (until the sphere is loose), then uniformly apply from a distance of 20-30 cm on dry and clean surfaces.
Back to products