CARCOS 2020
Art. 829 C
CARCOS 2020
Cont. ml 500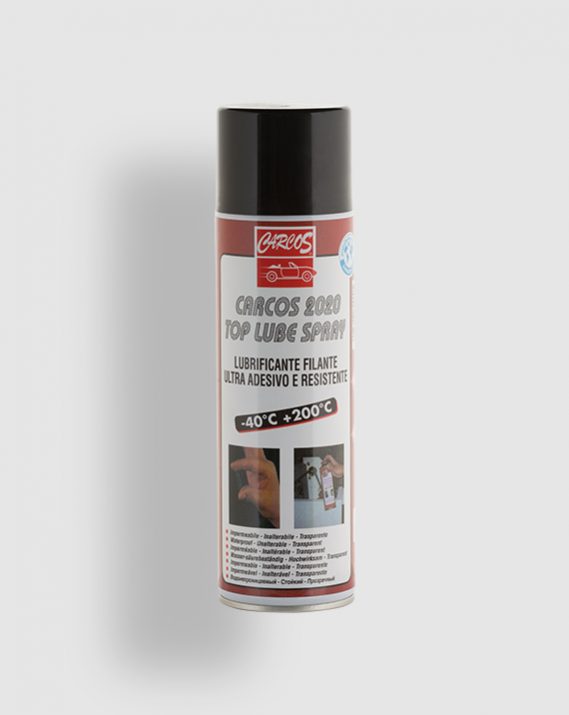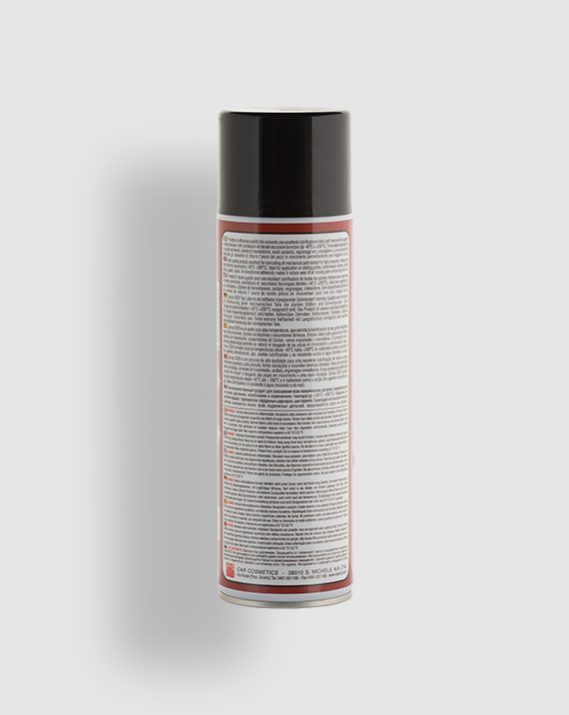 Back to products
CARCOS 2020
Art. 829 C
CARCOS 2020
Cont. ml 500
A very high quality lubricant, which allows an excellent lubrication of the mechanical parts subjected to high pressures and strong oscillations, as well as to temperature excursions. Transparent in color, CARCOS 2020 has a very high adhesiveness, thanks to the instant evaporation of its solvent, an optimal penetration, thanks to its powerful jet that can be better directed with the straw attached on parts of difficult access, a permanent lubrication that preserves the parts treated by future corrosion processes. CARCOS 2020 is also heat-resistant from -40 ° C to + 200 ° C, it is unalterable to the action of atmospheric agents, gases, hydrocarbons, lubricating oils, and is impermeable to water (even the marine one).
Technical specifications
Technical specifications
The mechanics' favorite!
 Transparent
 Ultra adhesive and resistant

Waterproof and unalterable

Heat-resistant (-40 ° C + 200 ° C)
The fields of use in the automotive sector are mainly: sliding guides, transmission chains, universal joints, various gears, racks, etc. Shake the product well before use and spray at approx. 20 cm away.
Back to products