CARCOS 2580
Art. 828
CARCOS 2580
TEF - SPRAY
Cont. ml 400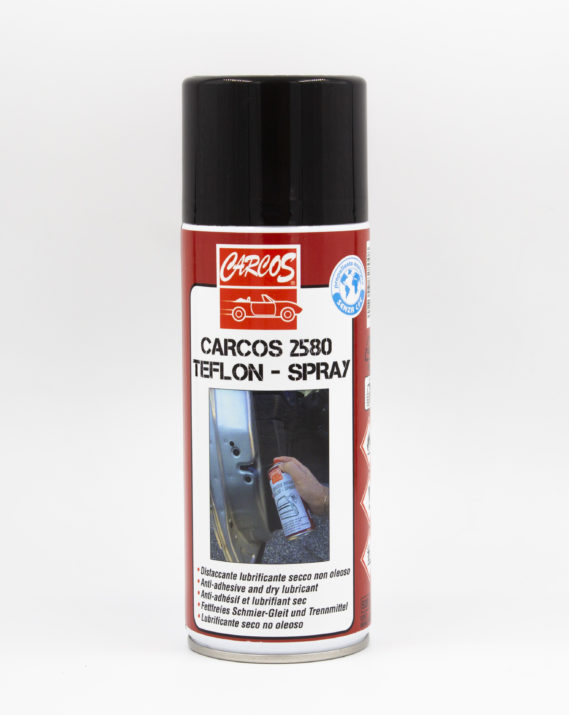 Back to products
CARCOS 2580
Art. 828
CARCOS 2580
TEF - SPRAY
Cont. ml 400
A non-greasy, non-stick, extremely tough and water-repellent dry release and lubricant, heat-resistant up to + 350 ° C. It has exceptional protective properties and can be used on various materials such as: metal, plastic, rubber and wood. Particularly suitable for the anti-adhesive treatment of molds for rubber and plastic materials and as a dry lubricant on equipment and precision mechanisms for parts in contact with acids, atmospheric agents, alkalis and solvents.
Technical specifications
Technical specifications
• Oil free dry lubricant
• Highly heat resistant
• exceptional protective properties
After shaking the bottle well before use, spray the product from approx. 20 cm away on very clean and dry surfaces. After a few seconds a light white film will appear with exceptional detaching and lubricating properties.
Back to products