EMP – MUFFLER ASSEMBLING PASTE
Art. 810 EMP
Muffler assembling paste
Cont. gr 170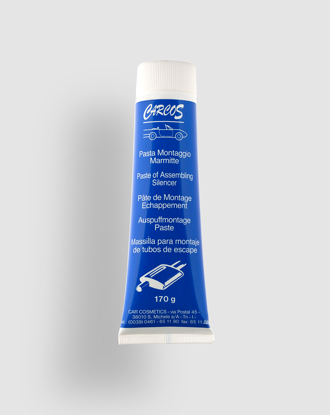 Back to products
EMP – MUFFLER ASSEMBLING PASTE
Art. 810 EMP
Muffler assembling paste
Cont. gr 170
EMP muffler mounting paste allows a rapid and safe assembly of the silencer system and thanks to its very high heat – resistance (over 700°C), reached by hardening the paste with the heat itself, it grants a long lasting and strong retaining quality; it also grants an easy disassembly of the previously assembled parts.
Technical specifications
Technical specifications
MUFFLER ASSEMBLING PASTE
Use: clean rust before applying the product, then generously apply the paste on the connections of the whole system and assemble it. After assembling, the heat of the muffler will harden the paste and perfectly seal it.
Back to products