MAX CLEANER
Art. 867
MAX CLEANER SPRAY
Cont. ml 500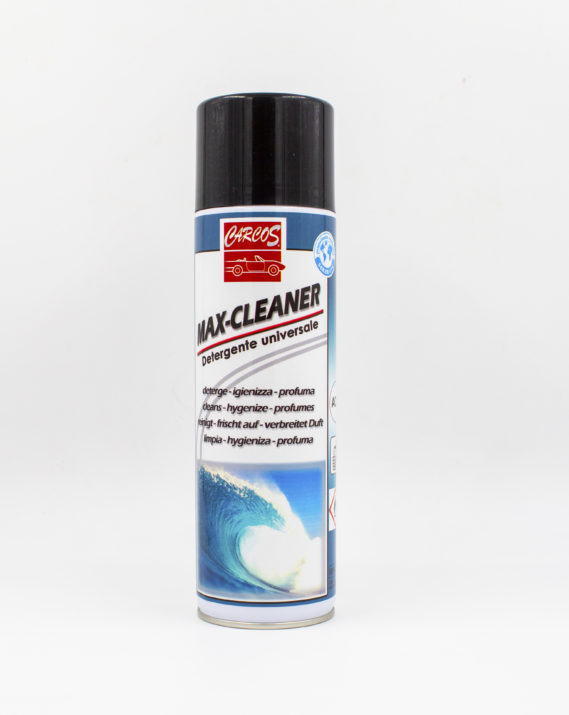 Back to products
MAX CLEANER
Art. 867
MAX CLEANER SPRAY
Cont. ml 500

CARCOS MAX-CLEANER is a special universal detergent for various applications. The product cleans, hygienizes and deodorizes every treated surface.
Technical specifications
Technical specifications
Universal cleaner
Sanitizing
Perfumed
Very practical in use
Method of use:
Before use, shake the can and then spray from a distance of about 25-30cm. The product should be sprayed evenly and left to act for a few seconds. It can then be wiped with a clean dry cloth.
Back to products