SILICON SPRAY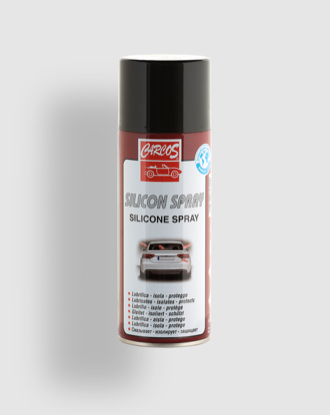 Back to products
SILICON SPRAY
SILICON SPRAY forms a transparent, highly resistant and adhesive film that due to its high penetration power protects the different mechanic joints against oxidization like locks, jacks, hinges, joints and so on. SILICONE SPRAY protects the rubber and plastic parts as well, against cracks and gives to the treated parts a long lasting new shine.
Technical specifications
Technical specifications
• Lubricates
• Isolates
• Protects
• Renews
Our product is a dust – repeller and is also used to seal the cabrio tops. Spray uniformly from a distance of about 20 cm.
Back to products