QUICKSTART SPRAY
Art. 983
QUICKSTART SPRAY
Cont. ml 200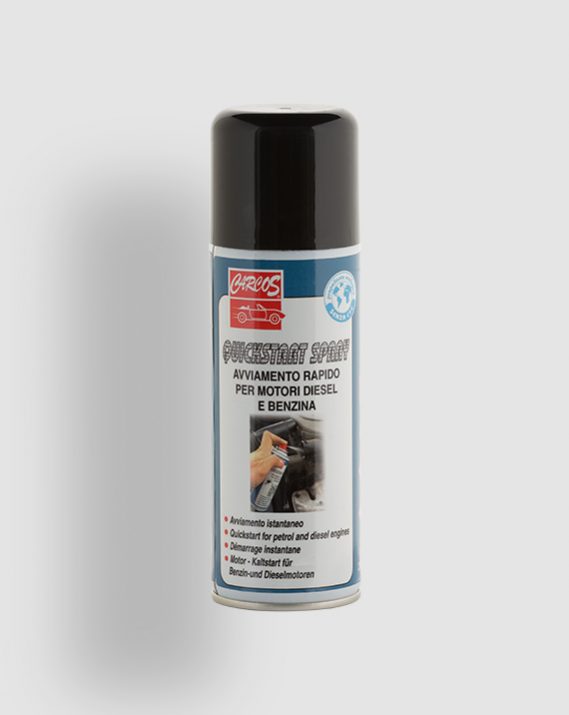 Back to products
QUICKSTART SPRAY
Art. 983
QUICKSTART SPRAY
Cont. ml 200
QUICKSTART SPRAY allows a quick start for all kinds of vehicles, at very low temperatures (-35° C), suitable for diesel and gasoline engines. Instructions for use: For gasoline engines: spray product from a very small distance for 1-2 seconds in the air filter, then set the starter in motion and lightly speed – up.
Technical specifications
Technical specifications
For Diesel engines: without setting in motion the pre-heating plug, spray the product in the final filler of the injector. Also after the first start, spray for some seconds.
Back to products