CARCOS 4400
Art. 403
CARCOS 4400
WHITE GREASE SPRAY
Cont. ml 400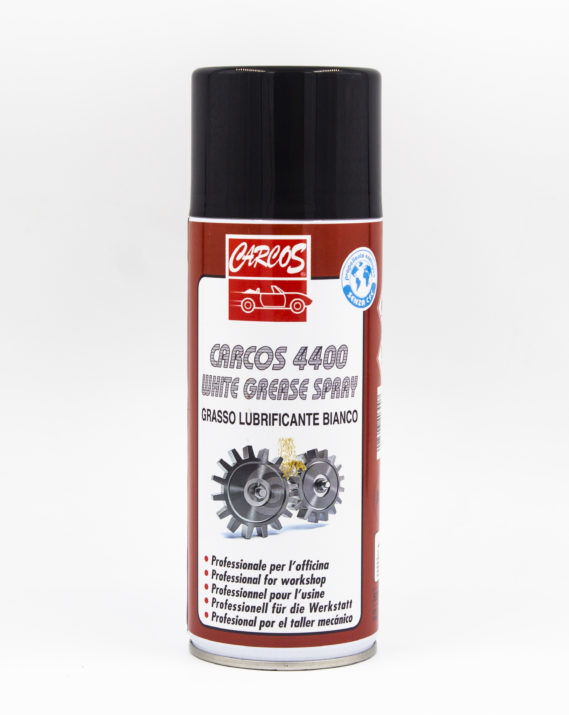 Back to products
CARCOS 4400
Art. 403
CARCOS 4400
WHITE GREASE SPRAY
Cont. ml 400
CARCOS 4400 WHITE GREASE is an extremely adherent white lubricating grease for all moving mechanical parts, water repellent and with anticorrosive properties. Leaves a film on the treated surfaces which favors a long-lasting action. The product is heat resistant up to + 150 ° C.
Technical specifications
Technical specifications
Professional for the workshop
Extremly adherent
Heat-resistant
Water-repellent
Long term action
Fields of application: Sliding guides, various gears, universal joints, racks, hinges, drive chains, springs etc. Spray the product at approx. 20 cm away. The attached extension straw allows the application of the product in parts that are difficult to access.
Back to products