CARCOS 6670 – CU SPRAY
Art. 402
CARCOS 6670 - CU SPRAY
Cont. ml 400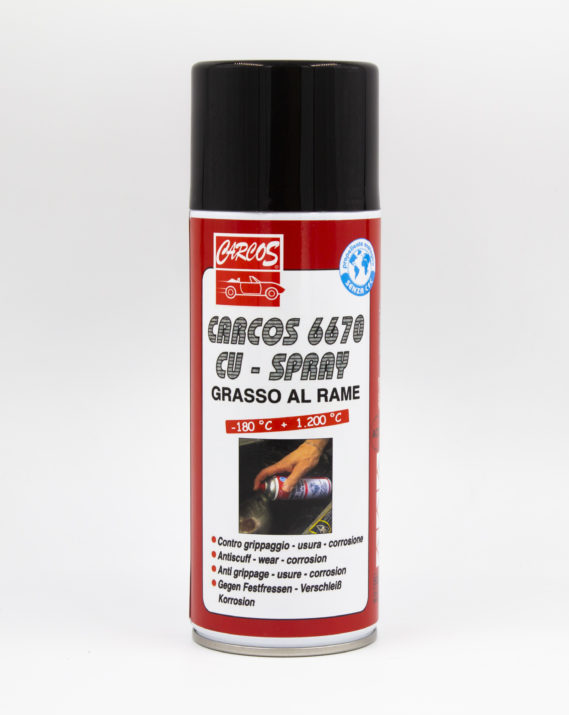 Back to products
CARCOS 6670 – CU SPRAY
Art. 402
CARCOS 6670 - CU SPRAY
Cont. ml 400
CARCOS 6670 is a copper anti-seize lubricating spray grease resistant to very high temperature ranges (from -180 ° C to + 1200 ° C). Suitable for use in various industries such as: steelworks, foundries, mechanical workshops, construction companies, etc. In the automotive sector it is particularly suitable for exhaust manifold nuts, joints, battery terminals, leaf springs and all other mechanical parts exposed to atmospheric agents.
Technical specifications
Technical specifications
COPPER GREASE

• Very high thermoresistance
from -180° C to +1200° C
• Optimal yield
• Anti-crumble for exhaust systems
The attached extension straw allows the product to be applied to parts that are difficult to access.
Back to products