DR 216 RADIATOR CLEANER
Art. 319
DR 216 RADIATOR CLEANER
Cont. ml 250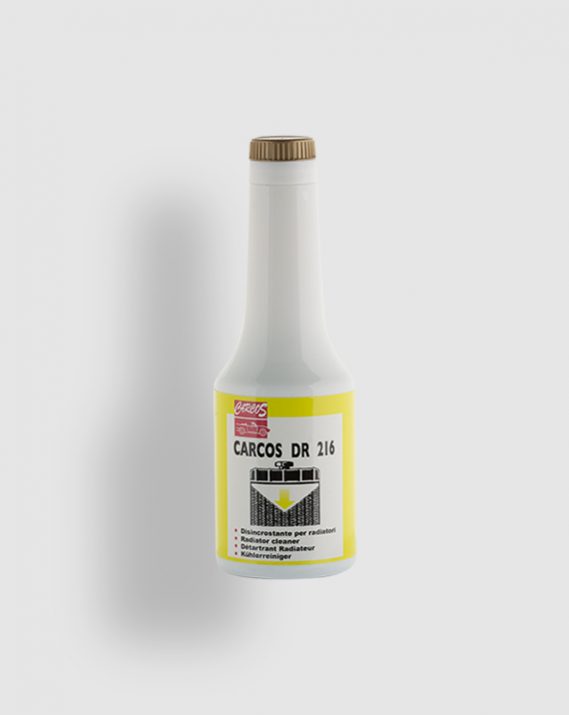 Back to products
DR 216 RADIATOR CLEANER
Art. 319
DR 216 RADIATOR CLEANER
Cont. ml 250
DR 216 is a radiator descaling liquid, right for detaching all the oily and rusty substances, allowing therefore a better circulation and a better cooling action of the radiator itself. Use: empty the radiator from its contents and fill it until its half with water. Then pour the product into the radiator an fill it with water until the right level. Start the engine and let it function for about 8-10 minutes, in order to let the product be thoroughly effective. After this, empty the radiator again and fill it with water.
Technical specifications
Technical specifications
RADIATOR CLEANER
Very important: use the descaling liquid before filling it with anti-freeze liquid. The 250 ml of DR 216 are sufficient for about 12 litres water.
Shake can well before use.
Back to products