COCKPIT SPRAY
Art. 812
COCKPIT SPRAY
Cont. ml 500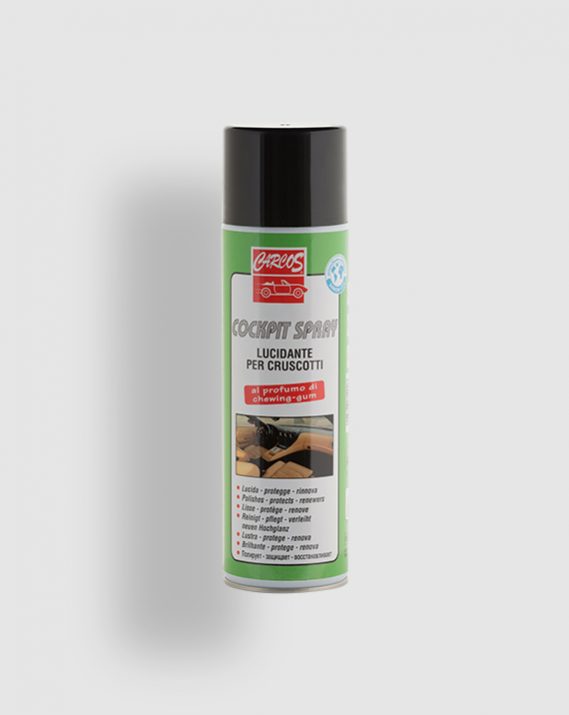 Back to products
COCKPIT SPRAY
Art. 812
COCKPIT SPRAY
Cont. ml 500
COCKPIT SPRAY easily polishes and regenerates the dashboard and all the other plastic interiors of the car. Its content of regenerating substances and its pleasant chewing-gum perfume give the passenger compartment a splendid effect of shine and fragrance. The product does not leave marks and is dustproof.
Technical specifications
Technical specifications
CHEWING-GUM PERFUME

• Cleans and polishes
• Regenerates and protects
• Does not live marks-dustproof
Before use, shake the cylinder and then spray the product at approx. 20 cm away in a light veil. Leave on fot a few seconds and polish with a clean, dry cloth. Do not spray the product on glass or seats. For glass cleaning we recommend GLASS SHINE.

Back to products