DETER FORCE
Art.874
Cont. Kg. 20
DETER FORCE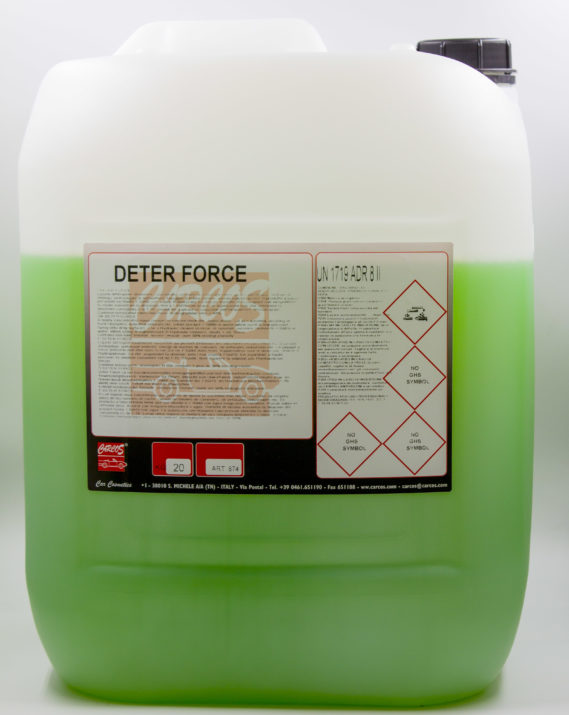 Back to products
DETER FORCE
Art.874
Cont. Kg. 20
DETER FORCE
A highly concentrated liquid cleaner to remove even the thickest dirt from cars and industrial vehicles.. Ideal for carwashes, pre-washing. Use this product on low pressure diluted to 1:30/40 with fresh water.  After the application wash it up with pressure washer within a few minutes. 
Technical specifications
Technical specifications
Spray on dry medium. During summer increase dilution up to 1: 60/70 with water. In suction with high pressure, the recommended dilution is 1:20. Rinse the surface with fresh water after application.
Back to products