PLASTIC COAT SPRAY ANTHRACITE GREY
Art. 866
PLASTIC COAT SPRAY ANTHRACITE GREY
Cont. ml 400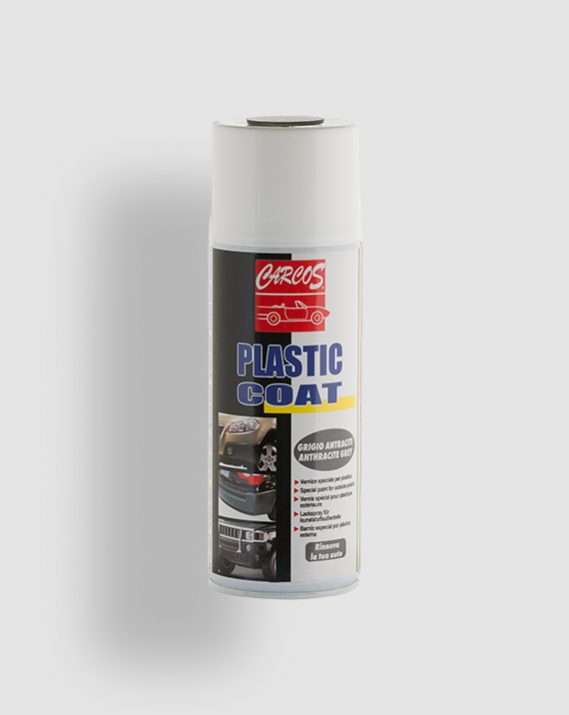 Back to products
PLASTIC COAT SPRAY ANTHRACITE GREY
Art. 866
PLASTIC COAT SPRAY ANTHRACITE GREY
Cont. ml 400
PLASTIC COAT SPRAY is a special spray paint for all external plastic parts of your car. Particularly suitable to repaint or renew bumpers, bands, spoilers and every other external plastic surface of the car. It can be quickly and very easy applied. It assures a very good coating. It won't be necessary to spray a primer layer before its application. Quickly drying.
Due to its new formula PLASTIC COAT SPRAY allows to obtain excellent results.
Instructions for use: uniformly apply on clean and dry surfaces with light sprays from a distance of about 20 cm. Protect the car body parts that must not be painted.
Technical specifications
Technical specifications
SPECIAL PAINT FOR OUTSIDE PLASTIC
BUMPERS-SIDE BANDS-SPOILERS
• Long wear warranty
• Very practical
• Does not leave halos
• Does not need primer
Back to products