POLISH – P13 PROFI
Art. 856
P13 PROFI - 3000 FINE CUT
Cont. kg 1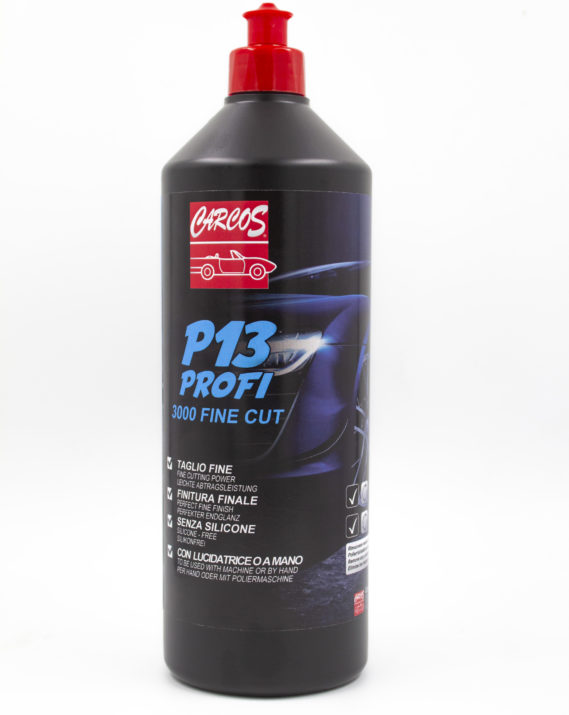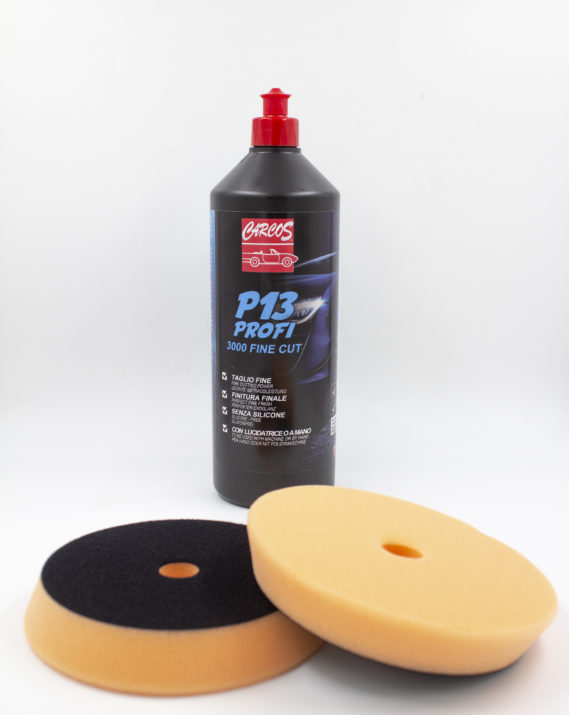 Back to products
POLISH – P13 PROFI
Art. 856
P13 PROFI - 3000 FINE CUT
Cont. kg 1
P13 Profi guarantees a superlative finish and an incredible gloss especially on dark cars. Thanks to aluminum-based micro-abrasives, P13 is also able to eliminate small finishing defects, holograms and swirls. The new and innovative formula allows to obtain extremely performing results even on anti-scratch clearcoats. P13 can be used with a rotary or random orbital polisher. It does not contain silicone.
For optimal use we suggest the use of our specific orange pad (Item 868F).
Technical specifications
Technical specifications
The favorite of workshops
• Fine cut
• Final finish
• Silicone free
• Can be used with a polisher or by hand
How to use:
Shake the bottle well and apply 3-4 drops on the appropriate pad.
With ROTARY polisher use at a speed between 1,500 – 2,000 rpm
With RANDOM ORBITAL polisher use at a speed between 2,000 – 10,000 rpm
Remove any polishing residue with a microfibre cloth from the bodywork.
Back to products