RUST REMOVER SPRAY
Art. 300
RUST REMOVER SPRAY
Cont. ml 400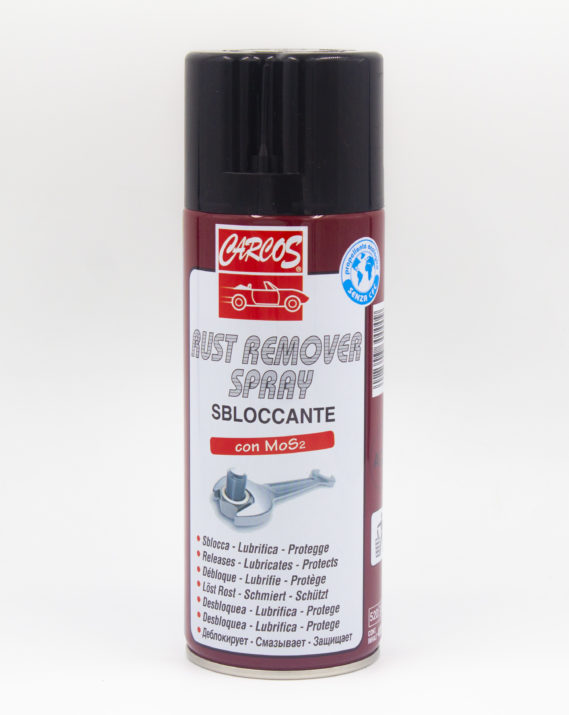 Back to products
RUST REMOVER SPRAY
Art. 300
RUST REMOVER SPRAY
Cont. ml 400
RUST REMOVER is a highly and immediately penetrating product, particularly suitable in the car branch to release screws, nuts, studs and any other kind of metallic threaded part. Due to its molybdenum sulphide contents, RUST REMOVER is also a very good lubricant, it protects therefore the treated parts from further oxydation.
Technical specifications
Technical specifications
WITH MOLYBDENUM SULPHIDE
• Releases quickly
• Eliminates creakings
• Lubricates and protects
The product can also be used at very low temperatures.
Back to products