TF 216 RADIATOR REPAIR LIQUID
Art. 320
TF 216 RADIATOR REPAIR LIQUID
Cont. ml 250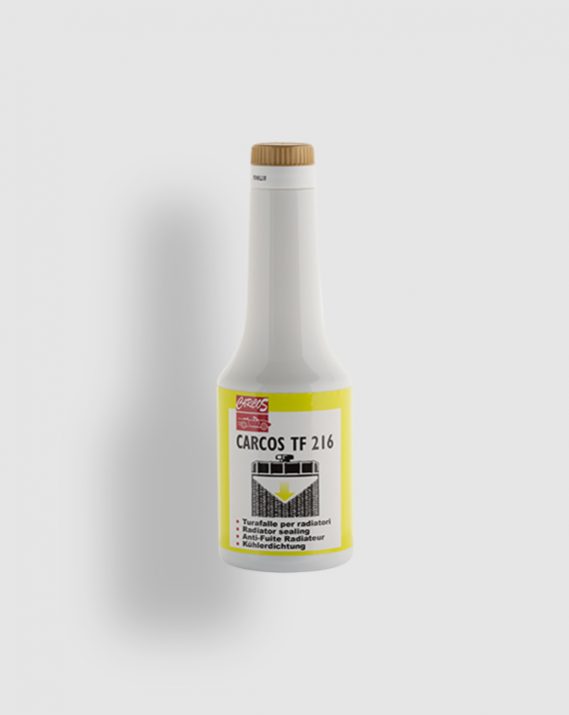 Back to products
TF 216 RADIATOR REPAIR LIQUID
Art. 320
TF 216 RADIATOR REPAIR LIQUID
Cont. ml 250
TF 216 is a radiator repair liquid that grants a 100% safe employment, without any kind of troublesome obstructions that could damage the radiator itself. Our product is of a very high quality and does not effect on the water temperature. When used, TF 216 forms a very light but very resistant plastic layer on the small leaks and cracks, that normally rise losses and infiltrations to the engine. The product does not wear metals or rubber parts away.
Technical specifications
Technical specifications
RADIATOR REPAIR LIQUID
In order to obtain the best results, after pouring the product, please set the heating system in motion and start the engine, for about 15 minutes: The 250 ml contents of TF 216 are sufficient for about 15 litres, therefore for 2 interventions.
Back to products