CARCOS VHT BLACK SPRAY
Art. 849
CARCOS VHT BLACK SPRAY
Cont. ml 400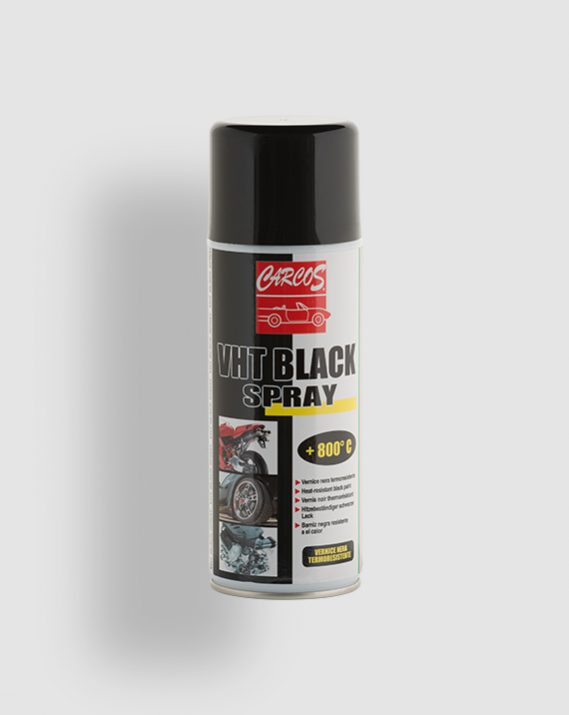 Back to products
CARCOS VHT BLACK SPRAY
Art. 849
CARCOS VHT BLACK SPRAY
Cont. ml 400
THERMORESISTENT UP TO + 650 ° C
Heat-resistant black spray paint particularly suitable for car and motorcycle exhausts, ideal to be applied on any surface subject to high temperatures.
Technical specifications
Technical specifications
• Easy application
• Quick dry
• Heat resistant up to +650°C
• Long lasting
Before use, shake the bottle well until the ball is free. Shake again for a few seconds, spray 2-3 times with a vacuum, then apply from a distance of approx. 20-30 cm with light crossed layers. At the end of the work, turn the container upside down and spray briefly to free the valve from residues.
Back to products